Unto the Ocean… I Die for Thee — is a found box and custom made necklace created to represent leaving, long trips, returning safe, good luck, and mourning the end…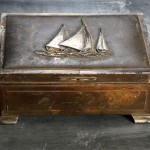 Ships — Box from the late 1800′s.  Found in a antique store in the islands of Lake Champlain.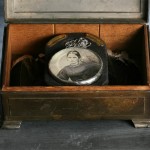 Box open — Cedar lined.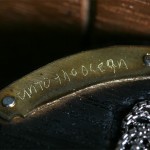 "Unto the Ocean"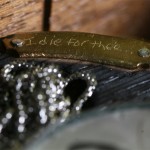 "I Die for Thee"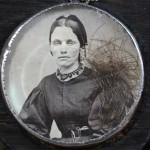 Necklace — Approx 1.5″ Strong jawed pale eyed lady with the pocket watch of her dead husband and hair.  In Victorian Mourning Jewelry Style.   The glass is Stained Glass (clear) and the metal is silver.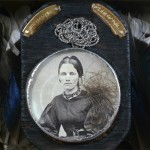 The platform is burned oak.  It's floating above blue swallow feathers.  Its designed to sit like a pocket watch.
**SOLD**
photos isaac wasuck